Dear PLAYSTUDIOS Family,
Since we founded our Company, nearly nine years ago, we have been guided by a set of core values – chief among them are our commitments to delighting our players and caring for our colleagues. This fundamental focus has helped us navigate the difficult challenges of responding to the coronavirus.
Our heartfelt thoughts go out to those who are affected by this unprecedented event. We recognize that these are unsettling times, and as we all spend more of it in the safety of our homes, we hope that our games continue to provide moments of reprieve. Please know that all of us at PLAYSTUDIOS will continue to create imaginative new experiences for you to enjoy, from wherever you may find yourself.
If you're among the many players who've engaged with our collection of real-world rewards, we acknowledge that, in the current climate, travel and leisure activities may not be your first thought. Please keep in mind that the loyalty points and benefits you accumulate today will give you even more access to our catalog of rewards in the near future. For those who need to make changes to their existing plans, you can now do that directly within our apps, or you can contact our player support team to help with cancellations, refunds, or future re-bookings.
At times like this, we are so often inspired by the strength and resilience of our community. We deeply appreciate the healthcare workers, local leaders, and governments around the world who are working tirelessly to contain and eradicate this pandemic. And we remain confident that we will come through this together.
Respectfully,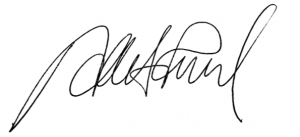 Andrew Pascal
CEO, PLAYSTUDIOS Inc.